Do you want to buy Windlady hair coloring shampoo? Are you wondering if it's a non-bleaching shampoo or if it'd damage your hair? Read this review to find out everything you need to know about Windlady hair color.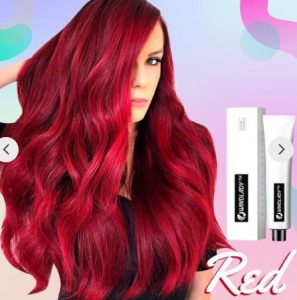 Windlady Hair Coloring Shampoo: What is It?
It is a hair care product – a shampoo – that allegedly dyes and moisturize your hair at the go. It comes in different colors- blue, pink, red, purple, gray, gold, etc.
How to Use
Apply the coloring shampoo thoroughly on hair
Wait for 10-15 minutes
Rinse it out with warm water
Does Windlady Hair Coloring Shampoo Really Work?
We can't really say if Windlady Hair Coloring Shampoo really works or if it is indeed a non-bleaching shampoo as there are no real reviews online. Meanwhile, the customer reviews on windlady.com are questionable. It's not possible for a product to have only 5 star and 4 star ratings. It's also surprising that a website that started operating 7th June 2022 has already sold more than 500 packets without a single negative review.
Conclusion:
Windlady hair coloring shampoo is a viral hair color shampoo that claims to be non-bleaching, long lasting and moisturizing. However, just like Do Routine Shampoo the company behind this product is using fake 5 star reviews to lure buyers. As a result of this, we do not recommend it.
Have you used windlady hair color? did it meet your expectations? share your experience in the comment section!