Thinking of ordering furniture from reyfurniture.com? Is the cheap furniture real or scam? Read this review to find out!
Rey Furniture online store which is located at reyfurniture.com is selling different kinds of furniture for very cheap prices. The offer however does not look real or legit. See the reasons below why you should exercise caution when shopping from reyfurniture.com;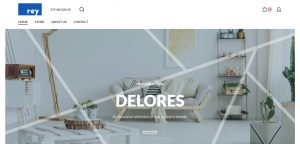 Things You Should Know Before Shopping From Rey Furniture
First of all, there's something suspicious about the website. According to who.is (a domain checker tool) theslushyish.com started operating in May 2022. Surprisingly, in the about us page the website claims to have been operating for more than 20 years.
Secondly, on the store's Google address page, customers have left 1 star ratings showing their displeasure with the store. When you go to purchase an item you'd be redirected to Amazon with the price almost twice what was advertised on reyfurniture.com.
Thirdly, customers have left a 2.3 star ratings on ReyFurniture Trustpilot page. This shows that they were totally displeased with the store. See reviews below –
Scam, fake call it what you want.

Website lists products really cheaply, once you've added them to you cart you're taken to an Amazon listing of the product at it's higher normal price.

Phil
Is Rey Furniture a Scam?
Rey Furniture which is located at reyfurniture.com is not out rightly a scam, however it operates in such a way that is dubious. The store lures customers with very cheap price of furniture, but when you click to make an order it redirects you to an Amazon page were the furniture is sold for twice or thrice the advertised price.
Conclusion:
Rey Furniture is not really a scam per se. It simply uses cheap prices to get customers then redirects them to stores on Amazon. Just like plushframes, the store uses the 'cheap price' as a bait. In reality, you'd get the furniture for twice that price in the Amazon store it directs you to.