Does BYMCF body sculpt machine really get rid of body fat and make you slimmer? Is it a better alternative to dieting and cardio exercises? Is it another fad product? read this review to find out!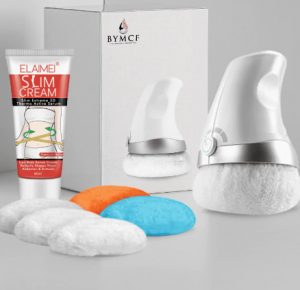 What is Bymcf Body Sculpt Machine?
It is an electric massaging sculpting device by BYMCF that allegedly accelerates body fat consumption and makes it slimmer and smoother. Bymcf body sculp machine works this way – uses unique technology to send micro-blasting waves into the skin while gently massaging the body.
Does Bymcf Body Sculpt Really Eliminate Body Fat?
No, it doesn't. First of all, it isn't a body sculpting machine perse. The package it comes in says its a body relaxer. This is a different thing from body sculpting machine. Body sculpt machines or devices get rid of fat cells while body relaxer on the other hand is a massaging device, nothing more.
Meanwhile, it has a 1 star ratings on Trustpilot. Users were totally dissatisfied with the product and the outcome. Meanwhile, the website 'bymcf.com' already have a couple of negative reviews online dated as far back as October 2022.
Things You Should Know Before Buying Bymcf Body Sculpt Machine
The Company is located in China, so delivery and shaping takes weeks.
False Money Back Guarantee – Bymcf.com claims to offer a 100% money back guarantee but this is false. Customers will only get a 20% refund, or pay the shipping fee back to China.
Bymcf.com does not allow reviews from customers. The reviews on the site are not from real customers.
Conclusion:
Bymcf Body Sculpt machine does not get rid of body fat. Reviews online show that the company engages in deceptive marketing, as the product is not a sculptor but a body massager.