Have you heard of Peoplewhiz.com Background Screening Company? A background screening company that hosts over 67 billion searchable public records. This review exposes everything you need to know about Peoplewhiz.com.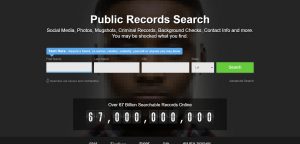 The Peoplewhiz.com: What Is It?
Peoplewhiz.com is a background screening company that hosts a large database filled with mugshots, real criminal records, photos, contact info and millions of other public records pulled from legitimate third-party sources. Registered on 2013-05-20 and based in Huntington Beach, California.
Sadly, there are some inconsistencies about this website.
Things To Know Before Using Peoplewhiz.com Website:
Their reports contain way old information and completely false information in some cases. Addresses and phone numbers are 20 years old and there is nothing up
Not registered as a Consumer Reporting Agency (CRA). Non-transparent PeopleWhiz rates available online.
Moreover, many people have left negative reviews and complaints online expressing how they've been debited from their credit cards as a result of the fact that they joined this company.
This is what a user has to say-
I joined Peoplewhiz.com, I could not finalize my search. I called and ask them to cancel me out. They put the charge back into my bank account, then Yesterday Feb. 6th. they took the $68.85 out again. I called them again and they refused to refund it to me, gave me a bunch of things to do about the bank. I am 86 years old and could not follow what they were even saying much less do it! So I need to report them to somebody that they are running a SCAMMING party for people and need to be shut down! I even told them they were scammers and they did not deny it.

bettyjoanstclair
Conclusion:
From the ongoing, Peoplewhiz.com seems legitimate as it was registered long time ago on 2013-05-20 but It has some are some inconsistencies that kept us skeptical. Therefore, online users should be cautious while visiting or submitting their personal or financial information on the website.
Also, you can report scams, untrustworthy websites and tell us why you consider the websites fraudulent. See similar phishing scam; SharpUSPS scam text, Wal Tracking Scam, Delware BPO Scam, Publix 90TH Anniversary, etc.
Author Profile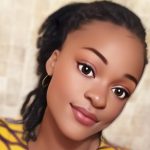 Scholar is a scam detector whose contents pinpoint the numerous drawbacks of fraudulent websites. She spends her free time reading books.