Thinking of signing up to Fruust.com? Do you want to know if Fruust.com is safe store to download audiobooks or games? Do customers have good or bad experience after signing up to this website? Read this!
About Fruust.com
Fruust.com otherwise known as Fruust or Fruust com claims that individuals that signs up to it become a member and get unlimited access to our library of Movies, Music, Audiobooks, Games, Software, and Sports. Pick and play whatever you want. After a thorough investigations, I found out that this website does not live up to its claims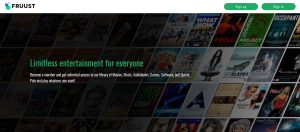 Suspicious Reasons Why You Fruust.com Is Considered Scam
Customers Complaints
Customers that signed up to this website thinking it offers free trial Left some negative reviews on Trustpilot saying they were debited from their credit card. Sadly, there wasn't option for cancellation. See Reviews below-
Scam. Beware of this company. I signed up for a free trial to watch an advertised film. The film wasn't available. I tried to cancel the subscription and there wasn't any method to cancel the free trial. Avoid, avoid, avoid!

M.B

I wanted to watch a movie from Cannes Film Festival, so I signed up with Fruust for a free trial of 5 days. However, they charged my card before the trial period was over, which I did not expect or authorized. Thankfully I only keep a few dollars on it til something is supposed to go through. I always try to test the services before I pay for them, but Fruust did not respect their 5-day free trial. Moreover, I found out that Fruust is a very new domain with a hidden owner, which makes me doubt their credibility and security. I hope they won't try to charge me again, but I think I'll change my card just to be safe.

Stephanie Vaughn
No Business Address
There is no business address provided on this website. This indicates that the people behind this website are hiding its true nature. This is worrisome as customers wouldn't be able to contact the store when any issue arises. Also, there's the problem of not knowing where the items are coming from.
Website Creation
The website was created recently in January 2023 and expires January 2024 this is a sign of an easily disposable website thus it is suspicious.
The Website Has Zero Customer Support
The website's email [email protected] is not functional. Moreover, the phone number provided as +448081756506 does not work. All efforts to contact the customer agent has been futile.
No Social Media
The website Fruust.com does not have any social media handle, this means that it is not available on any social media platform, this is suspicious as every genuine online store always have an active social media presence.
Lacks Security Measures:
The website isn't risk-free, it isn't secured with McAfee or Norton. The website is vulnerable to hackers who can tamper with customer's personal and financial details.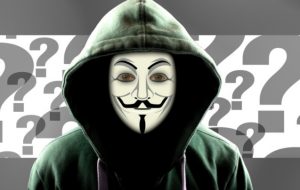 What Happens When You Sign Up With Fruust.com?
First of all, there will be an unauthorized charges on your credit card, and inability to contact the company for support.
Secondly, you will found it impossible to cancel your subscriptions, even after reaching out through the contact form provided. Therefore, the lack of a clear and accessible method to cancel subscriptions, coupled with unexpected charges, has led to widespread distrust and dissatisfaction.
Lastly, there's the possibility of having your credit card hacked. Subsequently, you might receive unauthorized debit alerts.
What To Do If You've Already Signed Up To Fruust.com
The first thing you should do is contact your bank or financial institution to cancel the transaction. If you do this quickly, you can get a chargeback immediately. However, in the case of completed transaction, you should file a dispute claim.
Securing your credit card information is the next step you should take, especially if you created an account on the store or use the same password for other online accounts. By doing so, you'll prevent hackers from accessing your accounts and stealing your personal information.
Conclusion:
From our findings, Fruust located at Fruust.com is a scam website that promises free movies. Don't be deceived, some customers complained of unauthorized charges on their cards, and inability to contact the company for support.
How To Protect Yourself From Scam Websites This 2023
According to FTC, online shopping fraud is the most reported fraud category of 2023. Below are steps to take in order to stay safe and avoid this kind of scam;
Check the Domain age – How old is the website? (You can do so by visiting who.is)
Physical Location – Does The website provide return address? If Yes (Copy the address and paste on your browser. Google map would show if it is a real warehouse address or a residential address)
Check Reviews – Are there customer reviews online? (It is advised that you sit it out if there are no customer reviews of the store. However if you're not patient enough to wait you can send a mail to us to verify if the store is legit)
Social Media Presence – Do the social media icons work? (A lot of fraudulent websites provide social media buttons but they don't work. It is advised that you check if the buttons really take you to the store's social media page)
Author Profile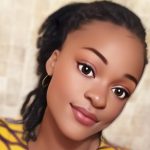 Scholar is a scam detector whose contents pinpoint the numerous drawbacks of fraudulent websites. She spends her free time reading books.