Executive Nails and Copperfield Spa in Houston TX is currently trending after a tiktoker posted a video of being assaulted by the business. The black woman, Anita Söne whose handle is @blackblondeabroad posted a TikTok on Monday showing the woman she says called the police standing with an officer at a nail salon.
Is Executive Nails and Copperfield Spa really racist? Was Anita Söne treated right or is she just a problematic customer? lets look at the fact.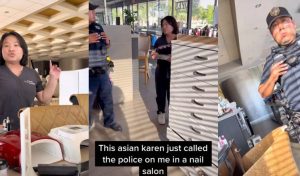 Is Executive Nails & Copperfield Spa Houston TX Racist?
It doesn't seem so. First of all, the day Anita Söne shot her viral video, a nail technician started her nails, and Söne asked her to do a different design after the technician did one of her nails. Unfortunately, "nobody" could do the design Söne wanted so the salon manager asked her to leave and come back the next day.
 However, Anita didn't want to leave with half-finished nails and so she asked another technician to remove the acrylic paints from her nails. It was at this point the police were called.
The question then is 'Would the Saloon manager have called the police if Anita isn't black?'
We really can't say. However, it is important to note that police officers are often called to make peace, not necessary to arrest anyone.
The truth however is that the Nail Saloon should've handled the situation better. Sadly this experience has cost them their reputation as lots of people have left tons of negative reviews on the business' Google page.
See some of the reviews below –
Get your money to people who are not racist. I witnessed [CeCe] talk rudely to a respectful woman and call the police for no reason,
I do NOT recommend going here to get your nails done. The lady was twisting and breaking my fingers the whole time and she almost ripped my nail off while she was filing,

Karyn
Currently, the salon is listed as "permanently closed" on Google.
Conclusion:
Executive Nails & Copperfield Spa in Houston has been receiving lots of backlash online due to the way it treated a costumer on Monday. As a result of this, lots of people refer to it as a racist salon that should be boycotted by the black community.
Is Executive Nails and Copperfield Spa racist? Tell us what you think!
Meanwhile, you can leave us a mail if you want to share your thoughts anonymously.
Author Profile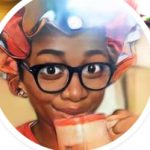 Wendy is a fraud fighter whose contents mainly target online scams. Her investigations have appeared on Itisreviewed,and elsewhere. She spends her free time reading novels, binging on Netflix, and listening to hip-hop.