Do you want to buy Episilk Hair Removal to shave or wax your legs? Are you tired of razor burn, strawberry legs, painful waxing or expensive lasers? Are you wondering if it really works? You are on the right place. Go through this Honest Review to find out if it is genuine or a sham.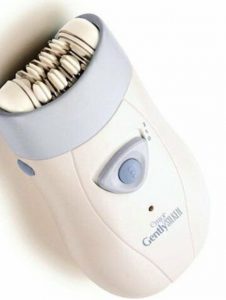 Episilk Epilator: What Is It
It is a hair removal tool. It safely removes unwanted hair. The device claims to provide you with silky smooth skin after every hair removal. The blades move in a circular motion keeping your skin safe and protected! It removes the hairs from the roots and reduces the regrowth of unwanted hairs.
How It works- Works everywhere that hair grows, including bikini, Brazilian, underarms, legs, and face. Start seeing results in 2-3 weeks and permanent hair removal in 6-8 weeks.
Does Episilk Epilator Really Reduce Hair Growth?
Sadly not, episilk hair removal does not really reduce hair growth and works everywhere that hair grows as it was rated 3.3 on Amazon. Majority of customers have left some negative reviews online.
See What some customers have to say –
If your purpose is buying a hair remover that leaves your legs free of hair, as mine was, don't buy this. Started using this just after Christmas – every day. In the three weeks that have elapsed, I have yet to have a single day in which my legs would be presentable in the bare. Two problems: (1) it misses many, many hairs. (2) It seems to break off hairs instead of pulling them out. The latter may be a result of my very fine hair. It may simply not stand up to the mechanical removal process, breaking off instead of pulling out.

Melanie
Do NOT buy this. I bought it yesterday at Sally Beauty Supply and use it last night on my arms. This morning when I woke up, I was covered in hives and it looked horrible. It also didn't even remove all of my hair, even my legs, which too also was covered in hives. I'm sticking to shaving because I would rather do tbat every day than go through this pain and after effects again!!

Tracy
Advantage
18 tweezer-action discs remove hair from the root for up to 6 weeks leaving skin silky soft and smooth
Re-growth of hair is slower and finer
Rechargeable with adjustable dual speed
Use with or without cord
Great for bikini line, underarms, and legs. Gentle enough to remove hair on upper lip, chin and other sensitive areas
Portable and easy to clean
Includes: Epi Silk, adapter, travel pouch, cleaning brush, instruction booklet
Disadvantages:
The website is new. Recently registered on May 2022.
There are some negative reviews online about the product.
Conclusion:
Episilk Epilator is a hair removal tool which claims to remove unwanted hairs painlessly. However, the product has some negative reviews online . As a result of this, potential buyers shouldn't have high expectations.
Have you heard of Saanvi face cream, we reviewed it earlier.