Did you receive a Discord message that claims you won 0.33 worth of btc and you should visit bit-cursor.com to withdraw the BTC? Beware! It's a scam. This review exposes why bit-cursor.com is not a trustworthy site.
What is Bit-cursor.com all about?
Bit-cursor.com which is also known as Bit-cursor is a fake crypto trading website. It claims it is a Crypto trading platform, but this is not true. The images of the founders are fake, and stolen from online. Meanwhile, the website was recently registered on 25th June 2022, by an anonymous person whose intentions are not genuine.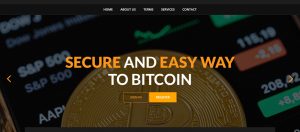 How does Bit-cursor.com Scam work?
The scammers behind this platform send people message on Discord claiming they've been randomly selected in a giveaway.
However, in order to withdraw the BTC, you need to create an account & deposit lots of money. The so called 'deposit' is called 'upgrade' when in reality it is just a means of robbing people.
Even when you make the deposit, you wouldn't able to withdraw the money. This is because the account is a fake one and the giveaway BTC does not really exist.
Sadly, the people behind this scam keep creating fake crypto websites, using the same methods to scam people. So far, the following scam crypto trading website has been created –
These websites look similar, and share same registration dates.
Conclusion:
From all indications, bit-cursor.com is not a legit crypto trading platform. Users wouldn't be able to withdraw the BTC they allegedly won even after making deposits.
Recommendation
Do you want to trade cryptocurrencies and you are looking for a trusted legit system that can help you out with minimal effort and make you good profit? then check out this system