Have you received a BHL Shipping email? Does it claims you've a failed DHL delivery or shipment and you should reschedule delivery? Beware! It's a scam.
Lots of people have received this suspicious looking BHL email. Unsurprisingly, It is not a legit DHL email. It was sent by scammers whose goal is to get people's personal and financial information.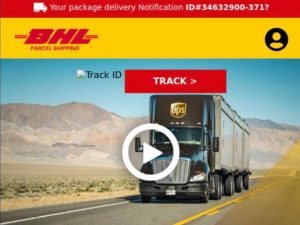 The  BHL Shipping Scam Email 2022 – How does This Scam work?
It is a fraudulent email sent by scammers who intend to get your personal and financial information. It directs you to a fake DHL Shipping website, then asks for a £1.50 postage fee. Beware! It is a scam
Once you provide your credit card information for the shipping fee payment, the scammers would get hold of your personal & financial details. In the future, they'd wipe off all the money in your account.
If you've received the BHL shipping email, kindly report it as spam. Meanwhile, do not forget to inform your family and friends. Please they should not click on the link if and when they receive such message.
Also, you can report scams, untrustworthy websites and tell us why you consider the websites fraudulent. See similar phishing scam; SharpUSPS scam text, Wal Tracking Scam, Delware BPO Scam, Publix 90TH Anniversary, etc.